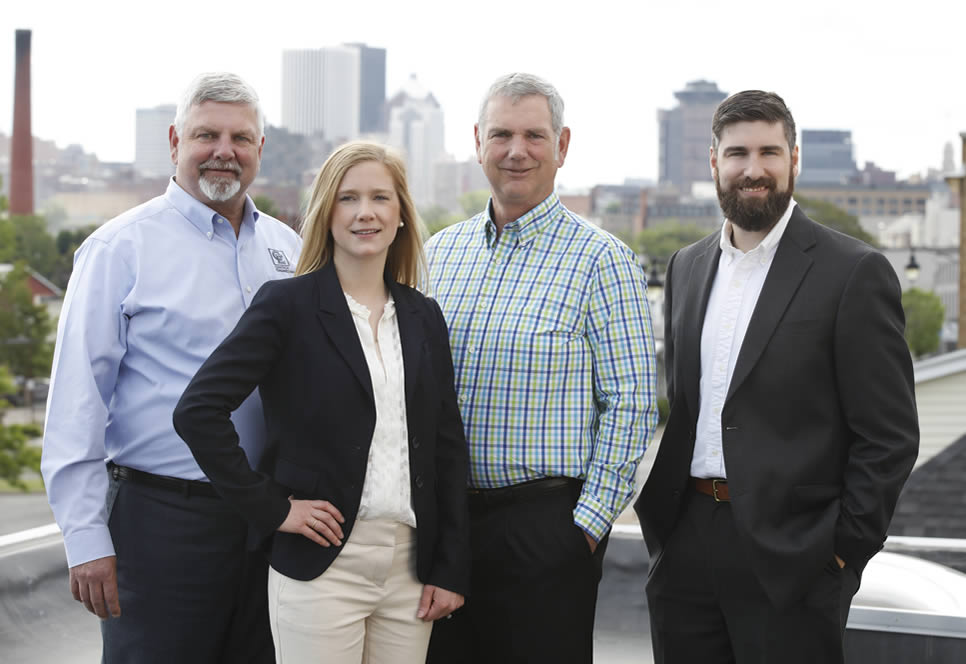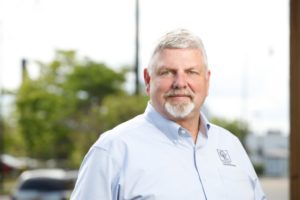 MARK R. COSTICH, P.E. — CEO
Registered Professional Engineer in six states. Bachelor of Science Mechanical Engineering, Rochester Institute of Technology, 1984. Mark currently is the CEO and Principal in charge of engineering and construction services for the firm. He is the past president of the Rochester Chapter of the American Council of Civil Engineers (ACEC) and the Monroe Professional Engineers Society (MPES). Mark is currently a member of ASCE, APWA, CECNY, NYSSPE, Genesee Valley Land Surveyors Association and the Rochester Home Builders Association. Mark is an avid boater and holds a U.S. Coast Guard (USCG) Masters license.
mcostich@costich.com – 585-458-3020 ext. 127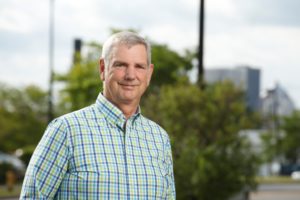 CHARLES J. COSTICH III, L.S. — CFO
Registered Professional Land Surveyor in New York. CJ is the CFO of Costich Engineering and manages the Survey Department as well as the wireless communications team. He graduated from St. John Fisher College, with a Bachelors of Administration in Business Management in 1981. CJ is currently a member of the Genesee Valley Land Surveyors, New York State Association of Professional Land Surveyors and the Rochester Homebuilders Association. His responsibilities include client development, finance, technology, and administration. He also assists developers, owners, architects, and telecommunications companies with site selection, feasibility, survey, and construction matters. When out of the office, CJ spends time working on his horse farm in Penfield. He is also an avid golfer and member of the Sodus Bay Heights Golf Course.
cjcostich@costich.com – 585-458-3020 ext. 128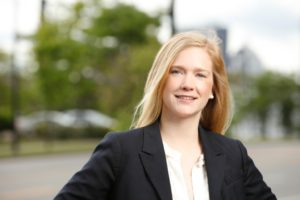 SARAH COSTICH KING, R.L.A. — President
Registered Professional Landscape Architect in New York. Sarah is the President of Costich Engineering and her role over the past several years has been dual fold: working to develop the Landscape Architecture Department and working with our Wireless Telecommunications Department. Sarah earned her professional Landscape Architecture license in January of 2016. Sarah officially joined Costich full time in 2009 but has grown up with the firm doing weekend traffic counts, foam core models and other special projects around the office. She is currently the Secretary for the New York Upstate Chapter of the American Society of Landscape Architects and has been re-elected for another 2 year term. While not in the office Sarah can often be found spending time on Sodus Bay, racing sailboats, downhill skiing or simply enjoying time at her home in Webster, NY with family.
scostich@costich.com – 585-458-3020 ext. 106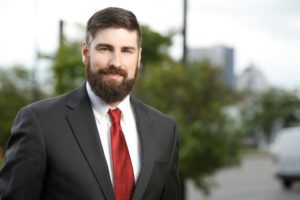 MICHAEL O. RITCHIE, P.E. — Vice President
Mike is a Licensed Professional Engineer in New York and Pennsylvania, and is the Vice President of Costich Engineering. Mike's roles include managing a variety of commercial, residential, industrial and telecommunications projects. Mike earned his Professional Engineering license in December, 2015. Mike joined Costich Engineering full time in 2009, but started working at Costich as a High School Senior in 2004 and worked as an intern through college. Mike is currently the Treasurer of the Monroe Professional Engineers Society (MPES). When not at work, Mike enjoys being at his family's cottage and spending time with his family at home in Irondequoit, NY.
mritchie@costich.com – 585-458-3020 ext. 123