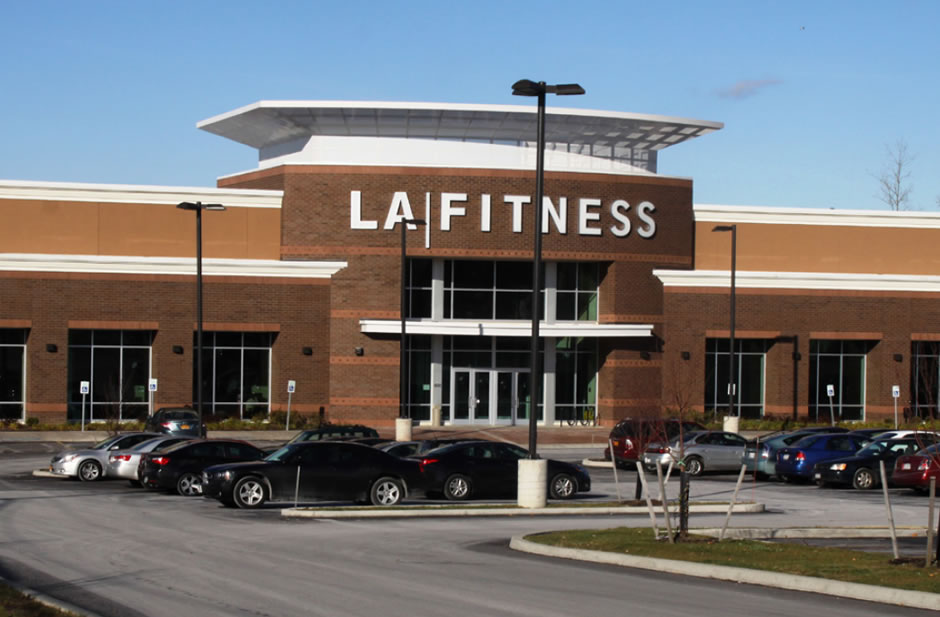 Project Description
Client:
Angelo Ingrassia
4000 West Ridge Road
Rochester, New York 14626
Services:
An Environmental Assessment Form was completed followed by a field survey to verify existing topography and boundary. A subdivision map was prepared and plans completed for the site, utilities, grading, erosion control, lighting, landscaping and stormwater management. Additional improvements for this project included parking, sidewalks, lighting and landscaping. A final site plan, along with applications for related permits and easements were presented to the town. After securing all necessary approvals we prepared construction documents and applied to the Monroe County Dept. of Transportation (MCDOT) for two new curb cut permits. Post construction responsibilities included an as-built of the utilities and building location and ongoing stormwater pollution prevention monitoring.
Key Design Elements:
Costich Engineering provided services for the development of a 45,000 S.F. LA Fitness Center located on East Ridge Road in the Town of Irondequoit.