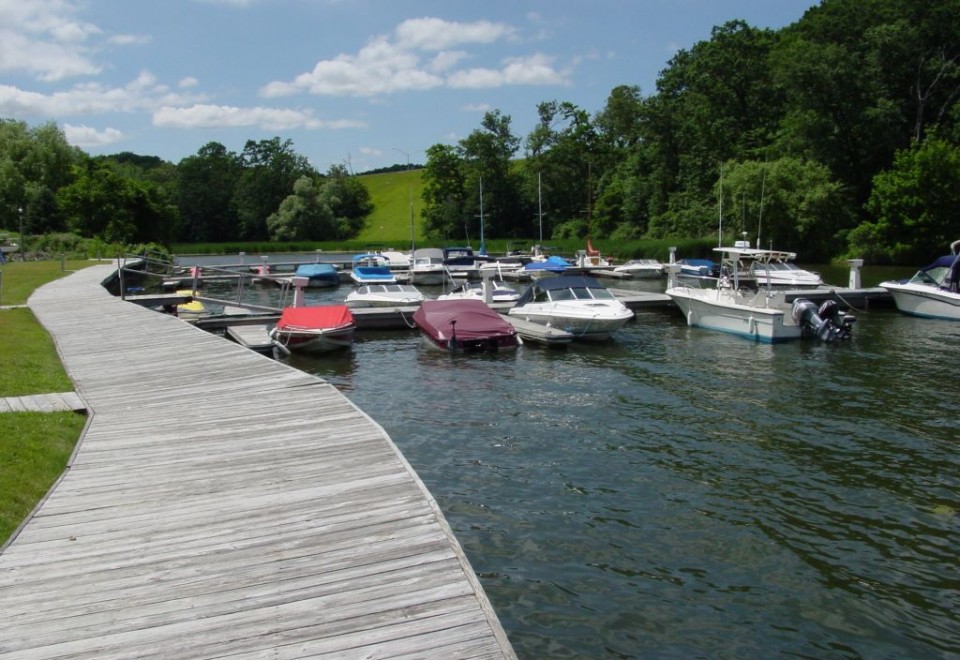 Project Description
Size and Type of Development:
190-slip marina with adjacent 12,500 S.F. restaurant.
Land Uses:
190-slip marina, boat launching facilities and pump out facility, along with restaurant, entertainment and parking areas.
Services:
Surveying of land, shoreline and water development areas, design and layout of boat launching facilities, break walls, 190 slip berthing facility, two-stage sanitary sewer pumping station and force main, parking lot expansion, cost estimating and environmental permitting and approvals at local and state levels, prepared Environmental Impact Statement (EIS) in conjunction with F-E-S Associates and construction stakeout.
Re-Development:
We have contracted by a residential development firm to re-develop this property into a condominium complex with docking. We have worked with the architects to finalize a footprint for the new condominiums. Costich Engineering provided conceptual plans, along with alternative layouts, and these plans were then submitted to the Town with colored presentation drawings for approval. Part of this work included USGS, flood plain and utility research, re-design of drainage, line of sight profiles and meetings with Irondequoit Bay Coordinating Committee (IBCC), Planning Board and client on multiple layouts. Traffic study calculations and Report were also developed. Survey work included boundary and topographical surveys and base-mapping.CIVIL ENGINEERING LAND