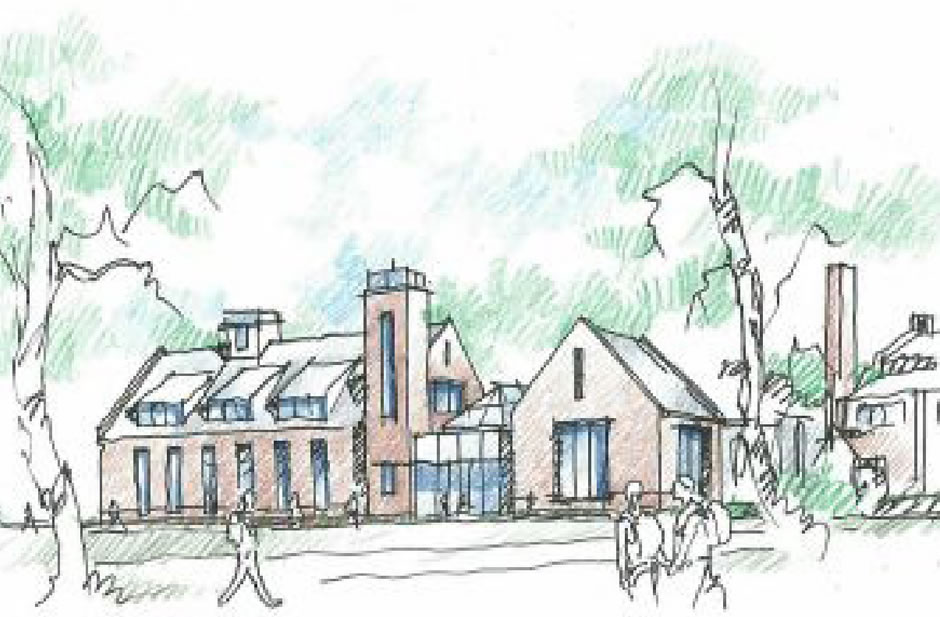 Project Description
Client:
Hobart & William Smith Colleges
Geneva, New York
Services:
The Gund Partnership retained the services of Costich Engineering to perform master planning, schematic and design development phases for placement of a new academic building dedicated to the teaching of dance, music and theatre.
The project was part of a $28 million dollar capital improvement project on the Hobart and William Smith campus. This 50,000 S.F facility is now the centerpiece of a new Arts Quad and serves to define the entryway to the college.
To initiate the project our team met with the Gund Partnership to determine approximate limits, review available mapping and prepare an existing features plan. Staff evaluated the architect plans with respect to civil, zoning and site issues, pedestrian and vehicular circulation, parking and utilities. Findings were presented in a workshop setting and conceptual drawings were prepared to address those concerns. Further development and plans included demolition plans, new vehicular and pedestrian circulation, grading, stormwater and utilities.
Improvements will include retention facilities to act as pretreatment of stormwater quality. Parking lots and buildings will drain to these areas and stormwater will be filtered through soil prior to discharging to the storm sewers resulting in improved water quality