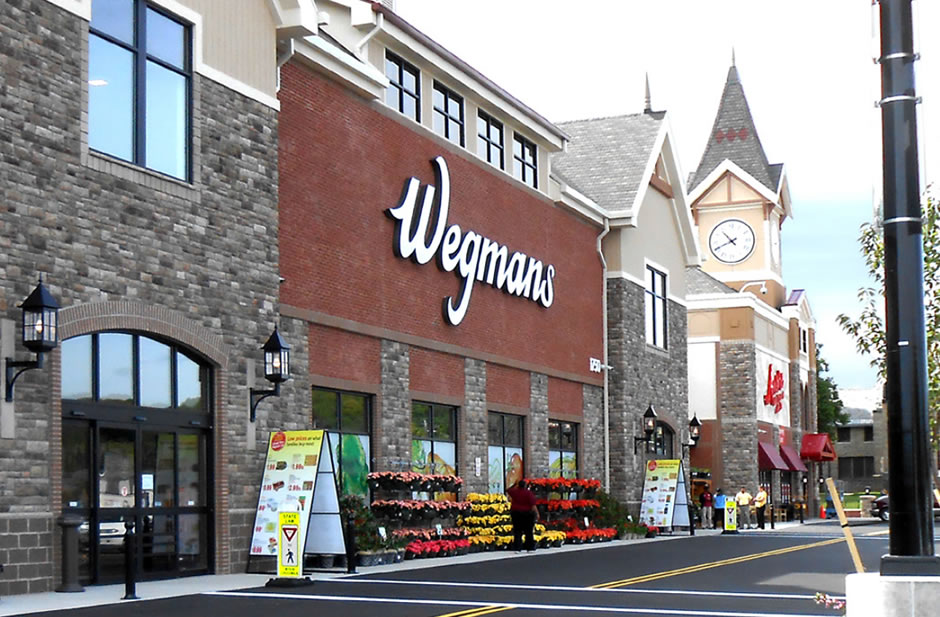 Project Description
Client:
Wegmans Food Market, Inc.
100 Wegmans Market Street
Rochester, New York 14624
Services:
Sketch planning, alternate site layouts per revised building footprint, utilities, watermain, storm and sanitary sewers, grading, stormwater management/pollution prevention plan (SWPPP), erosion and sediment control, lighting, landscaping, demolition, Long Form EAF, SEQR (scoping documents), NYSDOT permitting, highway design, all municipal approvals, signage, patio/outdoor area sketches, parking structure/deck scenarios and layout, entrance design, truck turning movements for loading dock, Market Café sketches, retaining wall, estimates, traffic counts/study with subconsultant, configuration/circulation with, addition of turn lanes, colored renderings for presentation to City and meet with City officials.
Key Design Elements:
Building and site layout designed to be pedestrian friendly as well as ADA accessible, specifically given the context of the city and surrounding East Avenue.
Traffic improvement to include land modifications and new traffic signals
Development of a parking garage
SEQR:
Preparation of SEQR (scoping documents), Long Form EAF, and a Draft/Final Environmental Impact Statement (DEIS). Site plans were developed based on the research and recommendations contained in the DEIS.